Fishing Spots in Abu Dhabi
Fishing is among the demanded activities with hefty rewards. If you are looking for a place to fish, Abu Dhabi is the best site that remains a stable supply of fish even during summer. In Abu Dhabi, your bait will not go underwater without a reward! There are so many types of fish to catch on the beautiful seashores of the great city, starting from tuna, queenfish, sailfish, kingfish, and Dorado, among others.
Fishing is a superb means of survival among the Abu Dhabi residents and a fun activity. If you are looking forward to doing it a way of livelihood, then you have to know the following, which are well elaborated on later in the article;
How to get a license for fishing
Top places to do your fishing activities
Timing for each spot, and
Some of the frequently asked questions about fishing activities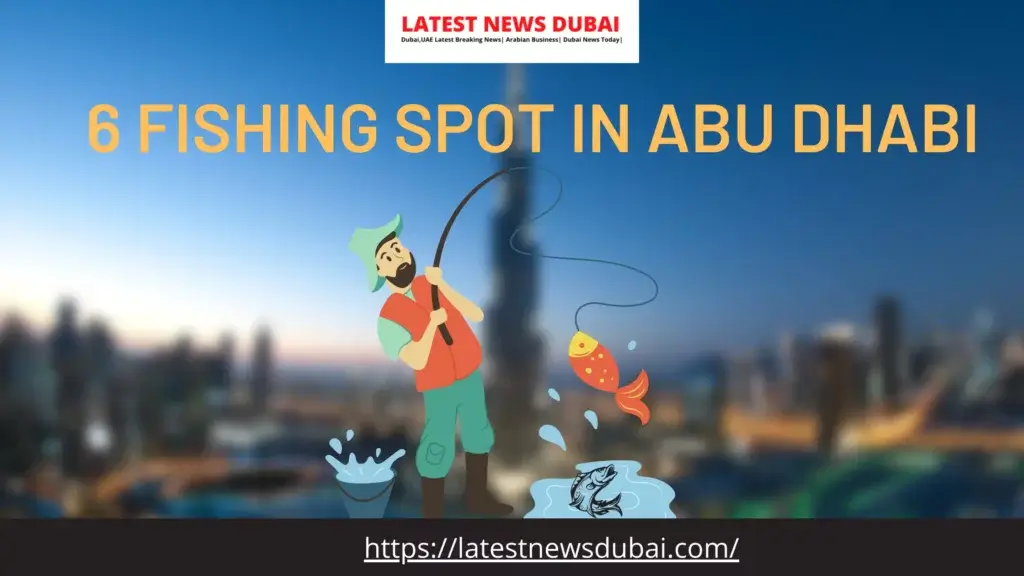 How to Get a Fishing License
Before doing any fishing activities on these shores, you must adhere to Federal Law no 23 (1999). The law states that any individual willing to fish must present the following to get a fishing permit from the Environmental Agency Abu Dhabi;
Photo Id
Passport photocopy, and
Passport size photograph
The requirements are again subdivided to cater to residents and visitors as follows;
Residents
Present a boat license
Passport copy
Personal photo
Non-residents
Work license
Electricity bill
Evidence of residency
Job contract
Kinds of Fishing License
Abu Dhabi gives out many permits depending on what you want to do with them. Generally, they include;
Bohoor license – allows you to fish in international water bodies
Commercial fishing permit for those who do it for livelihood
Weekly recreational fishing permit – meant for the general public
Fishing Net license – for individuals who own a fishing speedboat
Annual recreational fishing permit
Gorgour permit – for anglers who own massive launches
Top places for Fishing Activities
1. Al Bateen Beach 
It is suitable for fishing, picnics, and swimming. The beach is open any time of the day for everyone. Al Bateen is family-friendly and fashionable for residents and expats. There are enough lifeguards who watch every movement around the beach to make sure all and sundry are safe. Moreover, it has a parking space for 100 cars with cafes to treat your stomach whenever you feel like
2. Icad II
If you do fishing for livelihood and are looking for bait to start, this is the place to be. Icad (II) is located at the end road of Taif and if you plan to do your fishing here, carry enough to sustain you throughout the trip; this is because due to its location, no one has ventured into stating things like cafes.
The place has a good Google rating of 4.2 stars. It is open 24 hours a day, and every individual is welcome to fish, especially if you need baits.
3. Hameem Beach
It is among of cherished fishing grounds in Abu Dhabi. It has an excellent Google rating of 4.2 stars and is open 24 hours every day. The place gives you a satisfactory fishing experience; it is only 21 minutes when you come from Musaffah South.
The beach is full of birds like flamingos for a distinctive look good for photographs. Moreover, if you are looking for bait, it is the perfect destination for it.
4. Eastern Mangroves 
Eastern Mangroves fishing ground gives a different taste for bird lovers. It is an excellent destination for fishing in Abu Dhabi to enjoy the charming, tranquil atmosphere.
It is rated 4.1 stars by Google and is open 24 hours a day for all anglers within and far distance. The beach is located a few meters from Mushrif Mall. It is a must-visit destination for deep diving fishers.
5. Al Raha 
Al Raha Beach is among the incredible destinations for fishing activities having a Google rating of 4 stars and is open 24 hours a day.
To have a good fishing experience at this beach, consider renting a ship from Yas Island's ship and some equipment from the local shops.
6. Al Rahba
It is top among the best fishing grounds having a Google rating of 4.2 stars in Abu Dhabi. It is a 14 minutes journey from Al Samha. The beach is a home to many fish demanded in the market and considered to be loved to be many from the reviews
Frequently Asked Questions- FAQs
Wrap Up | Fishing Spots in Abu Dhabi
Abu Dhabi is considered one of the most toured destinations by visitors and residents. It gives a calm and peaceful place for commercial and recreational fishing activities only that adhere to the Federal Law no. 23. For better fishing, visit Icad (II) for baits to ease your fishing.
Read Also: Best Water Parks in UAE