Fun Activities in Dubai
When you think of Dubai, you will picture gorgeous terraces and fancy cocktails at sky bars, hotel rooms in skyscrapers, and luxury all around. All of this is there waiting for you, but on top of the glitz and glam, there are some fun, thrilling, and exciting activities and experiences to be had in Dubai. For one, you can book a sand buggy tour and explore the desert dunes in style. Moreover, there are luxury yacht tours that leave from the marina and show you the iconic Dubai sights from the water. You can also experience a three-course dinner suspended 50 meters in the air or have a ride in a hot air balloon. The opportunities are endless!
Sand Buggy Tours
These tours are self-drive guided tours of Dubai's famous and vast sand dunes. The buggies range from 840cc to an impressive 2000cc. But don't worry, you must be 16 or over and are equipped with safety gear, making this experience fun, thrilling, and also nice and safe. Moreover, you will have a safety briefing, training on how to drive the buggies, and clear instructions throughout the trip.
A local guide will show you the best views and sites in the desert surrounding Dubai. Depending on what you want to see from your sand buggy in Dubai, you can ask your guide for a fast-paced and exciting dune bashing experience, or else for a tranquil and peaceful ride in the sand under a setting sun. Your sand buggy ride can be whatever you want it to be.
Marina Yacht Tour
If you want to gaze admiringly at Dubai's impressive skyline from a whole new point of view, you can book a shared yacht cruise on the Persian Gulf and enjoy 2-3 hours of bliss on the water. These classy boats offer sunbathing and seating decks, cooked food, and delicious drinks. You can choose between a morning, lunch, afternoon, sunset, siesta, twilight, or moonlight cruise.
Life vests will be available to anyone who requires one. The tour leaves from the Dubai Marina, which is the biggest in the world. You will pass by a lot of iconic Dubai spots, such as Atlantis and the Burj Al Arab seven-star hotel. This is a great trip for families, couples, and groups of friends.
Dinner In The Sky
Did you know that you could enjoy a three-course meal with non-alcoholic drinks while suspended in the sky at a height of 165 feet (50 meters)? This dinner on an open-air platform in Dubai gives you excellent views of the marina, as well as the incredible skyline, and offers an extremely unique opportunity for you to enjoy a tablecloth dinner suspended above a city. 
You can bring a selfie stick and take truly unique photos of this unforgettable experience. All guests must be at least 9 years old and weigh under 150kgs. You are strapped into your seat and this experience is perfectly safe, though still thrilling.
Hot Air Balloon
Finally, a truly remarkable experience that you must have while in Dubai is a ride in a hot air balloon. This is one of those activities that you might only do once in your life, which makes it unique, mind-blowing, and incredibly thrilling. Soar over the Dubai desert, see the city skyline, take in the beauty of the surrounding sand dunes and feel the warmth of the air on your face as you glide through the skies.
You can even book combo deals in which you get a meal included and a camel ride. Make it a full day of desert fun and book one of these exciting packages! Just think of the incredible photos you could take and the memories you could make in this hot air balloon with your friends and loved ones. This also makes a great gift idea for a special someone, and a great place to pop the question!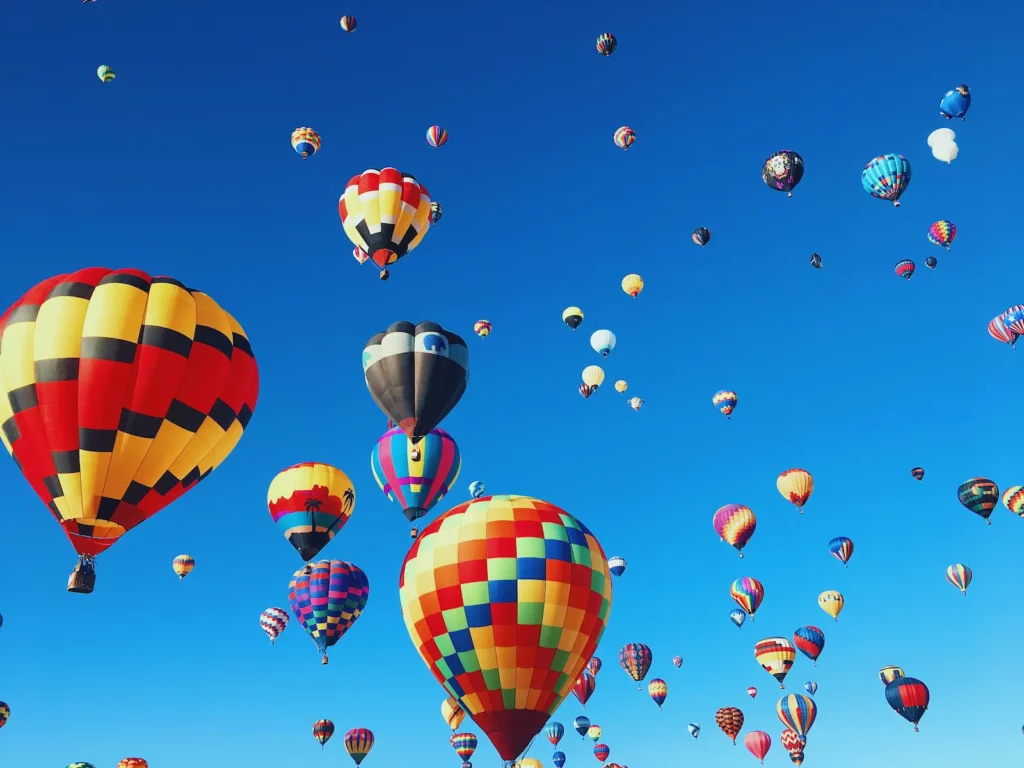 This has been a quick look at just some of the fun and exciting experiences you can have while holidaying in Dubai. The most adventurous and memorable activities in Dubai include sand buggy tours, yacht trips, dinner in the sky, and hot air balloon rides. Enjoy these unforgettable experiences with your family and friends or your other half. There is something for everyone on this list and this only scratches the surface of what Dubai has to offer. Remember, as well as these thrilling activities, you can also sit back and relax at sky bars, in luxury hotel rooms, and in spas in this incredible city. Have a great trip.
Read Also: Dune Buggy Tours Dubai