Incredible Venues for Weddings in Dubai | Dubai Wedding Guide
Today's tendency is to have big weddings, ranging from chapels and churches to beaches and wineries. Thankfully, numerous places globally can help you plan your big day exactly how you wish it to be. By the end of this post, you will know which venue to choose, considering the type of furnishing you need and the number of individuals per location.
It does not imply that an extravagant celebration is required. You've come to the right spot if you're looking for a destination wedding venue! Today, this article will explore the best wedding venues in Dubai, spanning from sandy beaches to dazzling ballrooms, from desert ceremonies to icy blue, and from enormous celebrations to small gatherings, ensuring that every couple finds the perfect spot to celebrate their affection.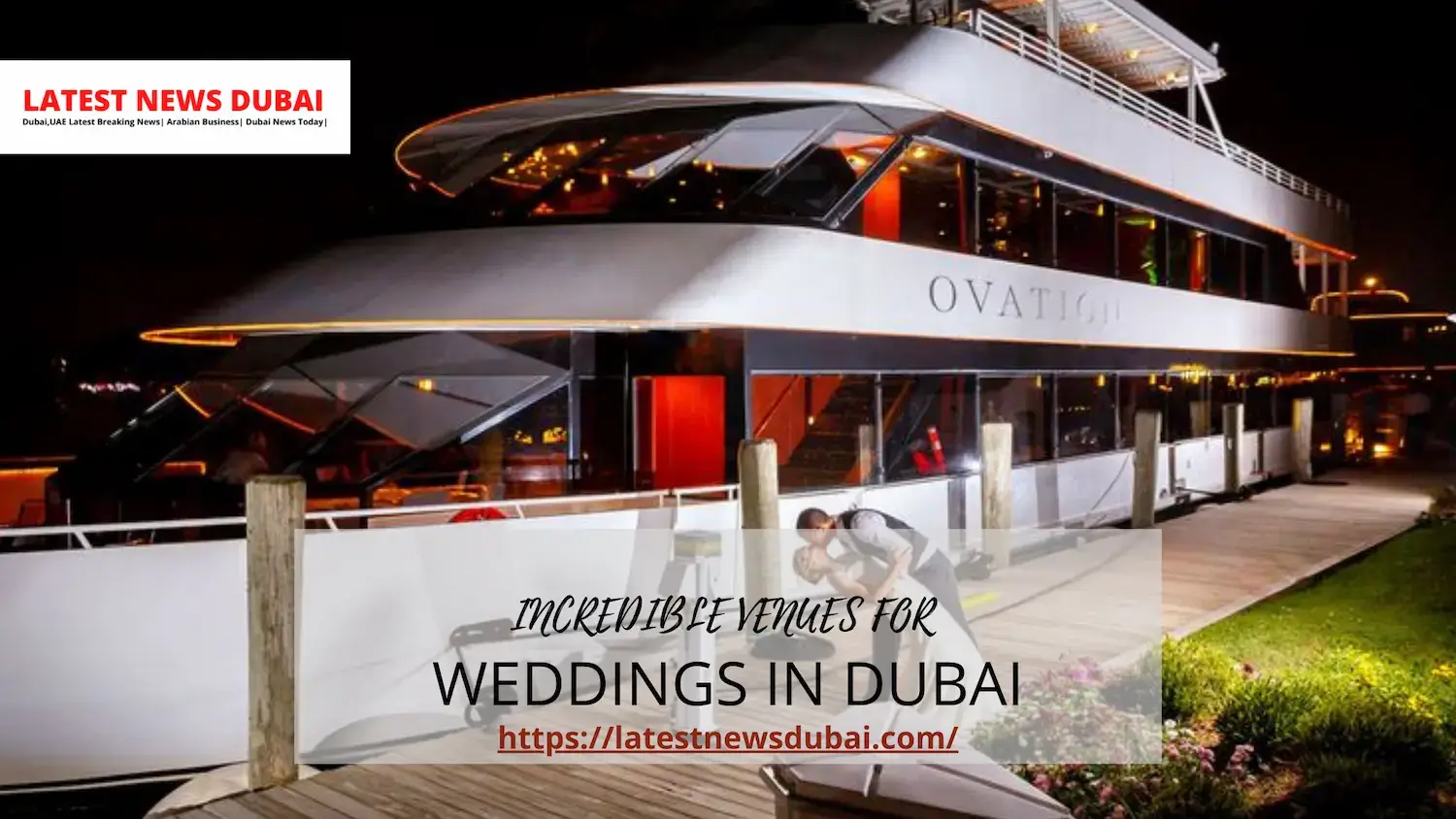 1. Hyatt Regency
It has a 5-star hotel in Dubai that has done more than 5000 weddings since it started. Hyatt Regency Dubai delivers a once-in-a-lifetime engagement extravaganza with its spacious and dramatic Crystal Ballroom, gorgeous Outdoor Golf Park, and experienced culinary crew.
Hyatt Regency is situated at the Al Khaleej road. It is so spacious that it can accommodate up to 1000 individuals during a wedding.
2. W Dubai- The Palm
This Palm is among the top venues to consider for weddings; engagement should be the most memorable event in your life. The place comes with accommodation over 349 luxurious rooms, with a massive restaurant making it the best place for weddings, and it can host up to 800 guests at a go.
3. Waldorf Astoria
It is a decent place to accommodate up to 700 individuals; it has six charming restaurants and lounges with various facilities, making Waldorf Astoria a typical place for a wedding. It is situated in the midst of the Jumeirah landscape for an unforgettable wedding occasion. It has a private beach covered with white sand, giving a magical echo through the sea breeze
4. Al Maha Desert Resort
Looking for an outdoor wedding site, Al Maha Desert is what you should crave as it is one of the outstanding venues allowing you to view the desert life. In the background, you will see adorable sand dunes giving a dreamlike marriage experience.
What are you waiting for? Our attendees are very understanding and ready to serve you the most delicious meals. If you are looking for an intimate wedding scene, then try the desert. It is situated at the Dubai Desert Conservation Reverse and can host up to 300 individuals.
5. Dubai Polo and Equestrian Club
Dubai Polo can accommodate up to 400 individuals. At this place, your engagement will look fresh from the start to the end. You will view the green polo fields daytime and under the moonlight too. It makes your wedding style come true by giving you the right mood for the engagement.
6. JW Marriott Marquis Hotel
Looking for a place to accommodate up to 1000 guests, JW Marriott Marquis Hotel makes your wedding dream come true. The hotel gives you the modern taste of the vibrant Dubai; the hustle of the town, the frantic energy, the exhilarating music, and the numerous places within the resort, including the pool deck, all add up to make an alluring deal.
7. Jumeirah Beach Hotel
It is the perfect place to have a beach wedding with an opportunity to look at the Arabian Gulf. It has some luxurious hotels for couples to spend some quality time during the engagement. On top of that, if you are looking for something more fancy, there is a ballroom for that. Finally, you will also enjoy the Floral Gardens, giving it a private and quiet place characteristic.
8. Raffles
The best place to have a wedding for 100 to 350 guests is to give an Indian wedding taste. It is the place to consider to make the D-day celebration impressive and unforgettable for couples; you can also prepare the menu as you like. There are so many things that can be arranged to make this place resemble an Indian wedding in Dubai, as follows;
9. Oberoi Dubai
Do a fabulous wedding at Oberoi with unwavering high quality. If you want to hold a small congregation ceremony of 80 to 350 members, the destination will leave a long-lasting impression on guests. Oberoi has different places to choose from to perform your wedding, including;
Grand Hall
Poolside
Outdoor courtyard
Frequently Asked Questions- FAQs of Venues for Weddings in Dubai
Conclusion | Venues for Weddings in Dubai
A wedding is a life-changing event that should be done in outstanding and unforgettable locations. By going through this article, you can try desert or wedding venues like the Al Maha Desert Resort or Jumeirah Beach Hotel, respectively.
Read Also: Top Things to Do in Dubai Mall