About Dubai Safari Park
Dubai is well known for its beautiful Safari Parks. Desert Safari Dubai is the most prominent park in the country for any resident or visitor abroad to pay a visit which is located on the Al Warqa desert. Let's have a clear insight into this park; it has various names according to the time of visit; for instance, there is Morning Desert Safari, Evening Desert Safari, and Overnight Desert Safari.
Interestingly, many found the Evening Desert Safari an excellent ordeal for them. This is the best time to chill out with your friends, family, and relatives or take a tour as a staff to break the monotony. Making fun is good for the body, especially for the brain; the wise said, "Work without a play makes Jack a dull boy."
The Evening Desert Safari is a four-to-five-hour tour full of life. The Dubai Safari Park offer you all you need in one package, such as Camel riding, Henna painting, Sandboarding, tantalizing BBQ dinner time with over ten vegetables and non-Vegetable types, and dune bashing. On top of that, you get entertainment from various shows such as Fire Show, Belly Dance show, a time to flex, and Tanoura show.
In addition, for those who love quad bikes, horse riding, and Dune buggies, book your favorite time, especially Evening Desert Safari, to be entertained beyond expectations.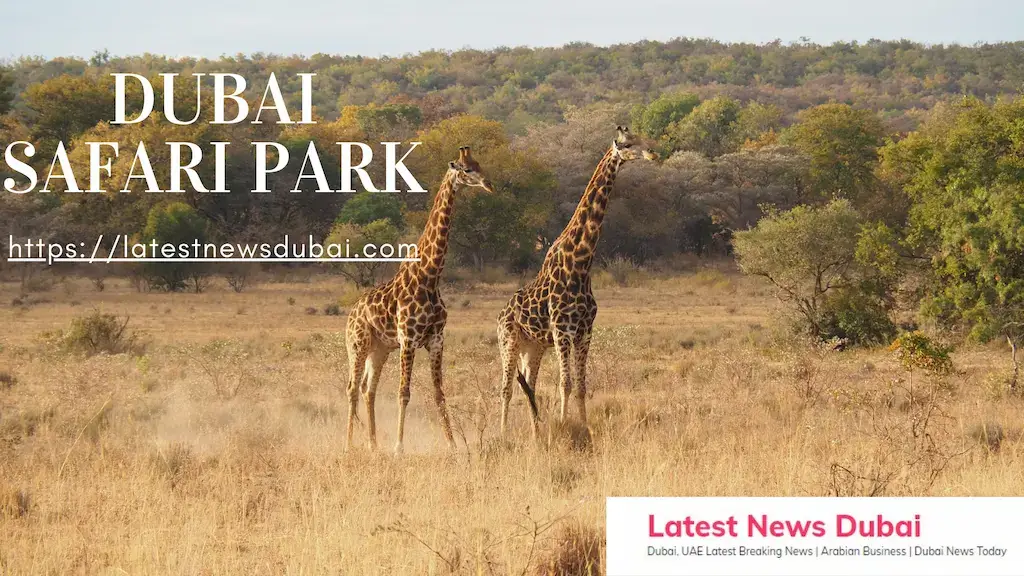 Wildlife Dubai Safari Park
Nature gives you memorable experiences in life. This park covers 119 hectares and is home to over 2500 animal types across the globe, like moon bears, lions, elephants, and many more. The park is divided into three zones, including the jungles of Asia, the desert of Arabia, the rainforest of Africa, and the explorer village.
1. The Desert of Arabia (Arabian Village)
Several experiences are stored for you; the park marshall gives an interactive overview of the delicate ecosystem, significantly; as your first-time visitor, pass through the petting zoo for educational activities for your children. Also, don't forget to look for Arabian wolves, sheep, antelopes, etc.
2. The Rainforest of Africa (African Village)
This zone is highly unique, making you feel you're in Africa. You meet several mud structures, tall baobab trees, monkeys, reptiles, snakes, and more here.
3. Jungles of Asia (Asian Village)
It has the most exciting part where a vast theatre show takes place. You will see artificial features and habitats portraying the actual ecosystem. For instance, every move happens in in front of your eyes, walking, swimming or walking animals' passers-by.
4. Explorer Village
Having a nice trip by the comfortable buses, experience the pristine African wildlife throughout the 35 to 40 minutes' trip. Guests possessing the Safari Journey ticket can access all four zones. Although, those who bear Entrance Park can upgrade their tickets to enjoy the same.
The park is educational itself; you will learn more about the flora and fauna of the world. Moreover, programs are out to ensure you interact with exotic animals extensively.
Having a must-visit with your kids is adorable in Dubai Safari Park. It is 100% safe; the children will mingle with the animals without harm. Besides that, you will experience a lot with the animal shows to know more about fauna.
What are the Dubai Safari Park Timings?
The park is open every day from 9 Am to 5 pm. The last entry is at 3.30 pm at the main gate. Also, the previous Safari bus trip is at 4.30 pm. However, time is not cursed on stone; they do change depending on the events of the day and weather conditions.
For a better experience, visit the park from November to March when the temperature is cool for maximum exploration.
How to Reach the Dubai Safari Park?
This park has many ways to take you to and fro safely. Depending on your location, you can choose from this means of transport included;
By car, this is the most appropriate means to reach the park. It has a vast parking space covering over 3000 cars.
By metro, take your metro at the Rashidiya station for the Dubai safari park
By taxi, which provides service 24/7 for you, search for the RTA website for more details.
By bus, this is the cheapest means to Dubai Safari Park for the family. You can board the buses at the Dragon Mark to the park.
Dubai Safari Park Live Streaming
Bird show from noon located at the explorer village theater
Amazing creatures of the world from 3 pm located at the Asian village theater
Birds of prey from 4 pm located at the Birds of Prey square
Birds feeding 12 pm, and 3.45 pm at the kid's farm
Giraffes feeding at 10.30 am, 12.30 pm, 2.30 pm, and 4 pm located at the explorer village
Dubai Safari Park Tickets
The ticket will grant you general admission to the Dubai safari park without long queuing for tickets; you only need to show them on arrival. You can also upgrade the visa to visit the explorer village. Note that upgrading will only happen if available on the day of arrival.
Interestingly, infants below three years and people with determination accompanied by two companions can enter free but must present their Sand Card. However, children from ages 3 to 12 get their tickets at a reduced price. Adults pay AED 50 each. Book your tickets online for convenience. Always book your space if sure of the attendance, as there is no cancellation, refund, or ticket amendment.
Dubai Safari Park Visitors Facilities
There is first aid assistance in case of emergency during working hours
Approach the staff if you lost your items
There are baby changing rooms in all the villages
Use the information kiosk for more details
Conclusion
Plan your visit to Dubai safari park during your holiday for a more incredible experience. Get acquainted with the Dubai safari regulations and covid-19 measures.
Read Also: Dubai Zoo